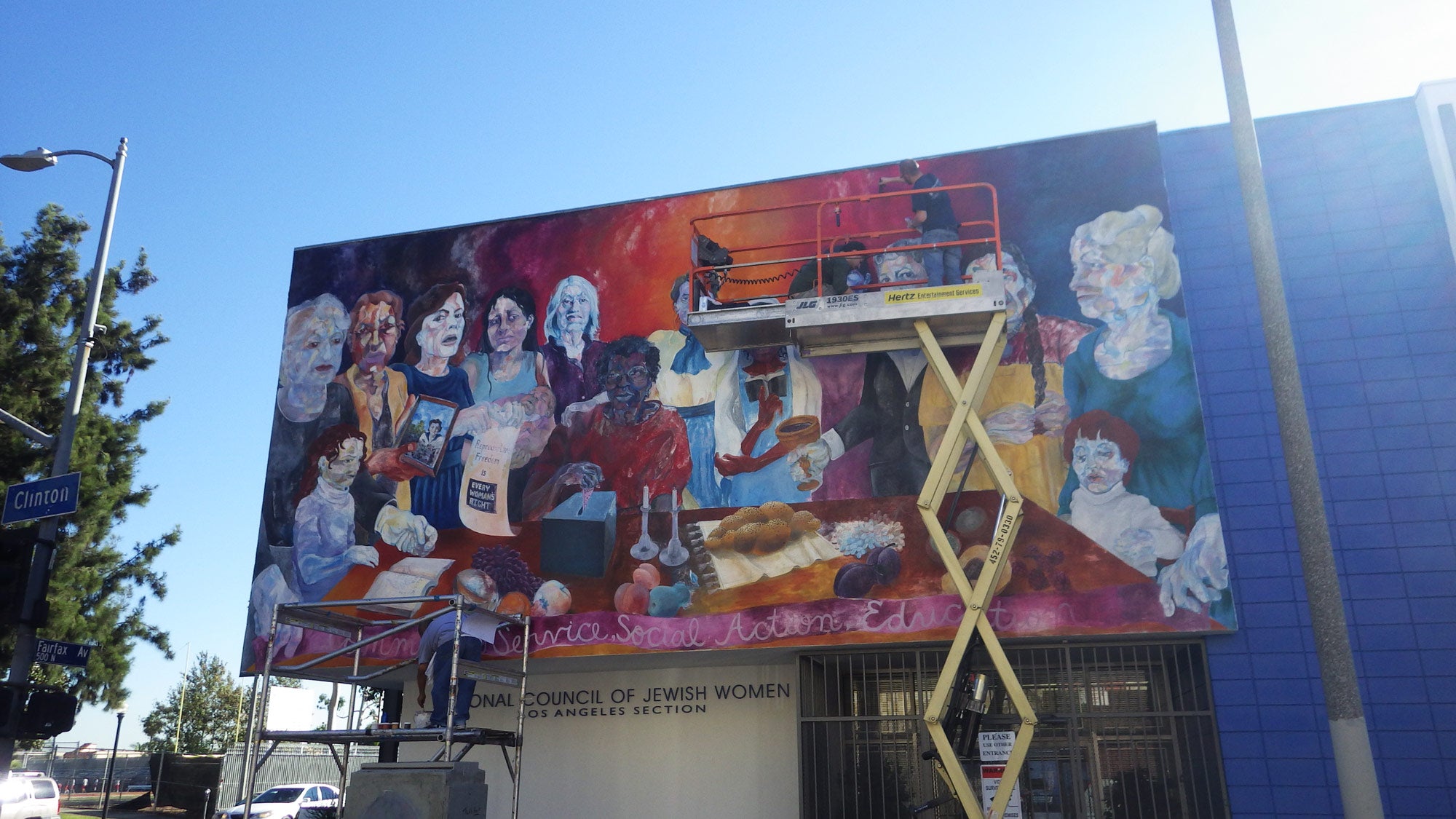 Posted on
---
MuralShield™ is a two-step coating system that allows for ongoing maintenance of fine art aerosol and acrylic murals. It is designed to comply with conservation standards to protect and conserve artworks vulnerable to vandalism and environmental wear.
MuralShield™ is a hazardous chemical so plenty of caution should be used when applying it. Respirators, long sleeve gloves, and a splash-proof guard should be used when working with MuralShield™. It is highly flammable and should be kept far from potential ignition sources.
Tip! MuralShield™  and World's Best Graffiti Coating are best sprayed with an airless compressor. When one is not available, a HVLP syphon gravity feed airbrush can be used (70-90psi). MuralShield™ can also be applied using a solvent rated hand pump sprayer. Ask us about our MuralShield™ Hand Pump 3gal Sprayer–no electricity required!

MuralShield™ works as a consolidating protective barrier. It is a conservation grade coating that protects against environmental damage caused by UV light, corrosive chemicals, pollutants, and water damage.
With World's Best Graffiti Coating, MuralShield™ will protect acrylic and aerosol murals from many forms of vandalism, including spray paints, reflective traffic and house paints, extinguisher sprays, wheat paste, and oil-based materials.
To protect a mural, apply two to three generous coatings of MuralShield™, allow to dry thoroughly for 15-20 minutes, and then apply two to three generous coatings of World's Best Graffiti Coating (WBGC). The MuralShield™ treatment is applied upon completing a new work or restoration. World's Best Graffiti Coating is a sacrificial coating and must be reapplied every time a repair is done. After repair is completed, use a brush to reapply World's Best Graffiti Coating. Avoid rolling on World's Best Graffiti Coating. 
MuralShield™ should not be applied under high humidity conditions or when the wall is moist.
How to Protect Yourself when Applying MuralShield

™
Use solvent-rated cartridge-based respirators available at most hardware or paint stores. Protect your hands with neoprene or nitrile gloves (thick nitrile works best). Also use protective work clothes or disposable suits when applying to avoid skin contact.
Step 1: Apply 2-3 coats of MuralShield™ and allow to dry.
Step 2: Apply two or three coats of World's Best Graffiti Coating in order to fully protect mural from vandalism and/or the elements. World's Best Graffiti Coating dries clear.
Sign up to our mailing list