A PRODUCT OF THE SOCIAL AND PUBLIC ART RESOURCE CENTER (SPARC), A NONPROFIT CORPORATION. All proceeds go to SPARC's Mural Rescue Program.
Turn back time
MuralShield™ is a consolidant–not a coating! By chemically fusing paint layers we are able to provide pigments with protection against sun damage and vandalism. MuralShield™ is able to restore pigments back to their original vibrancy on weathered murals.
Use MuralShield™ on murals with damaged binders where pigments cannot hold up to water washing. This is a demonstration of MuralShield's ability to restore 21 year old pigment to its original color.
Mural restoration of Noni Olabisi's "To Protect and Serve".
Increase the vibrancy and longevity of your mural
Protect Acrylic Murals, Aerosol Murals, and Street Art against vandalism, UV damage, grime, and weathering
Fast drying with a vibrant, clear, satin finish
Ideal for protecting new or existing works
Easily painted over for touch-ups–no stripping required!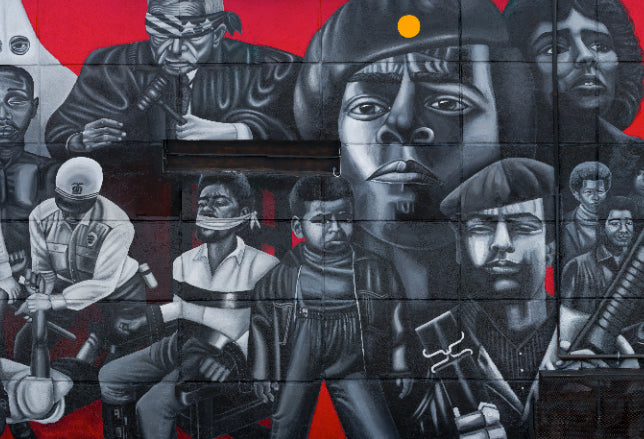 MuralShield™
Protects and Preserves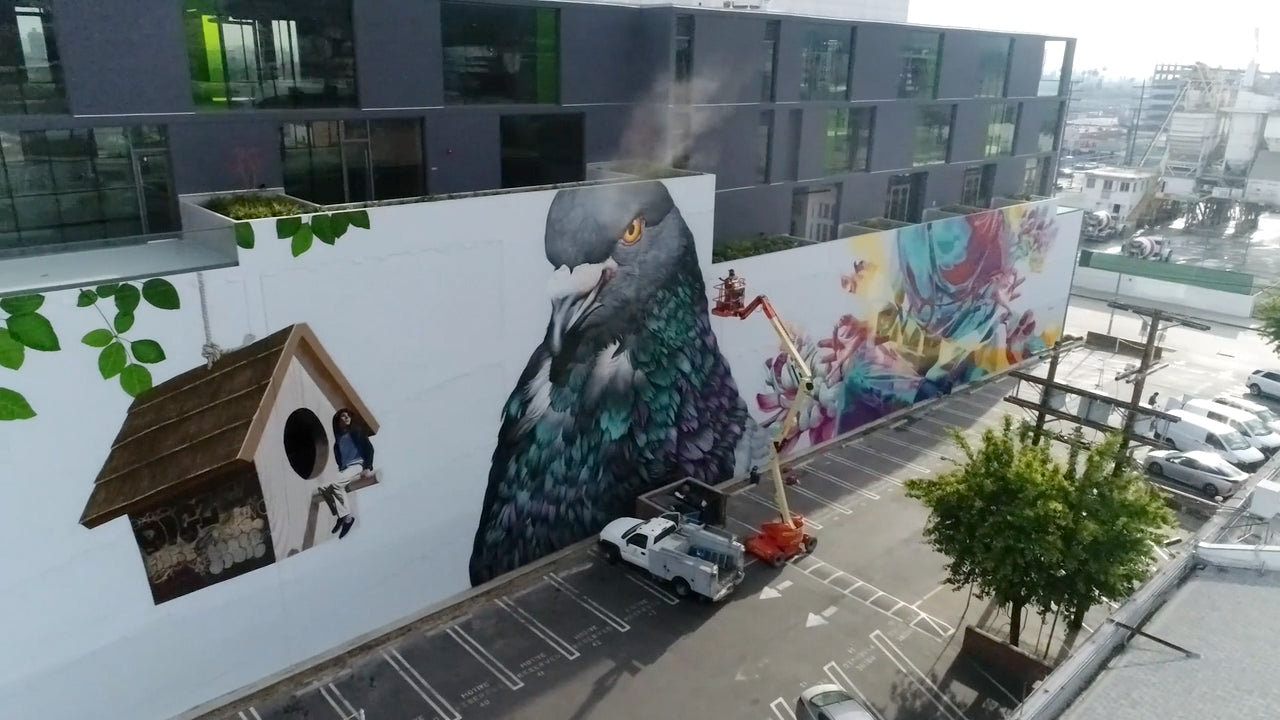 Artists and organizations across the country are using MuralShield™
to protect their fine art acrylic and aerosol murals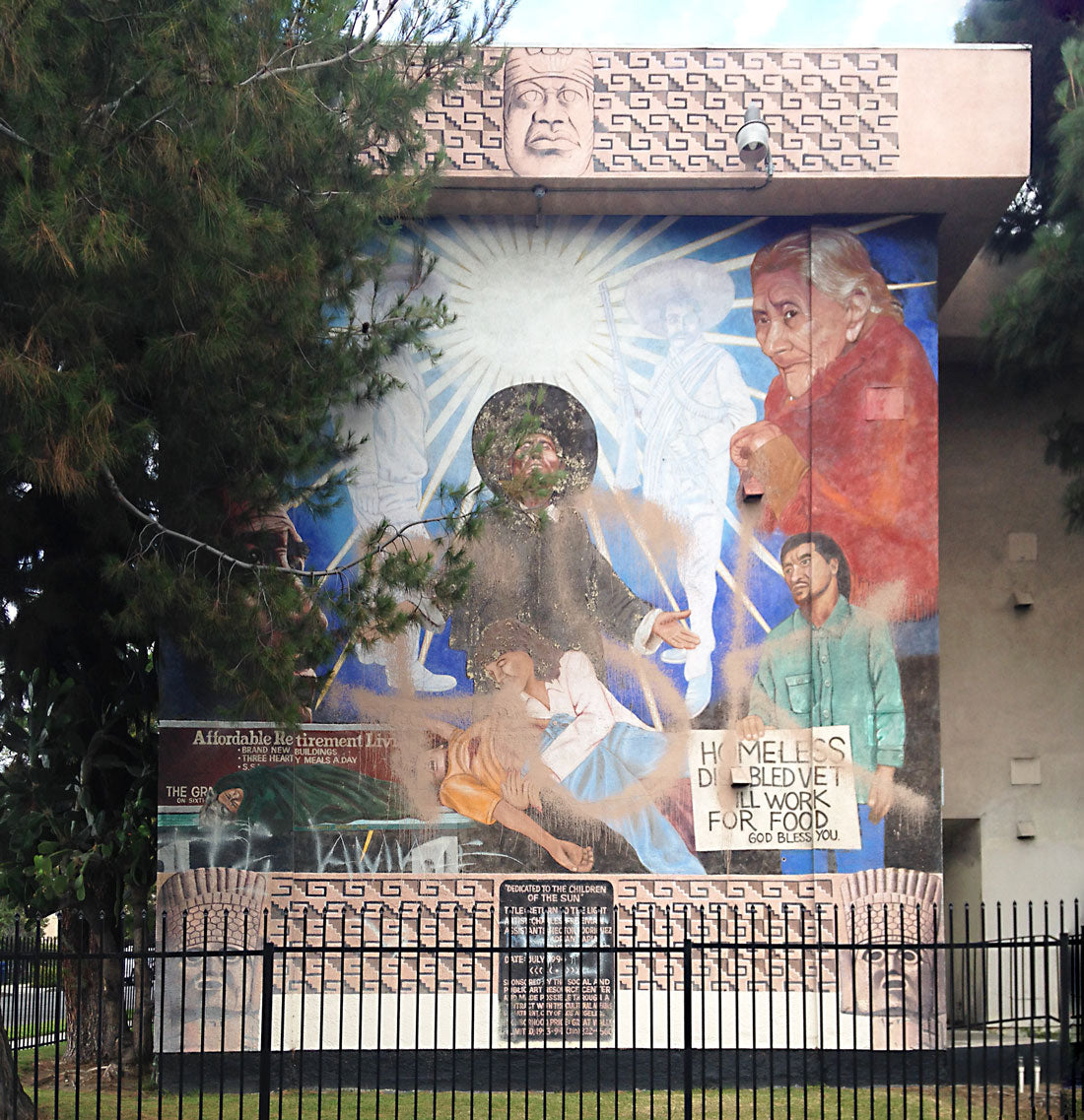 Preserve your artwork from damage and defacement
The MuralShield™ Utility Box is an all in one solution for the protection of utility box murals or smaller murals. With the MuralShield™ Utility Box, you can protect murals up to 75 sq ft and remove up to three small tags. Economical and effective, the kit includes everything you need to meet your small mural preservation needs. 
Cities–got a Utility Box Program? Give us a call for bulk pricing.
The kit contains:
1 Quart of MuralShield™
1 Quart of World's Best Graffiti Coating 
3 Graffiti Safewipes
3 Afterwipes 
1 Pair of Solvent Rated Gloves
1 Pair of Protection Glasses
1 Solvent Rated Brush
1 1/2 Gallon Bucket
Instructions for Application and Removal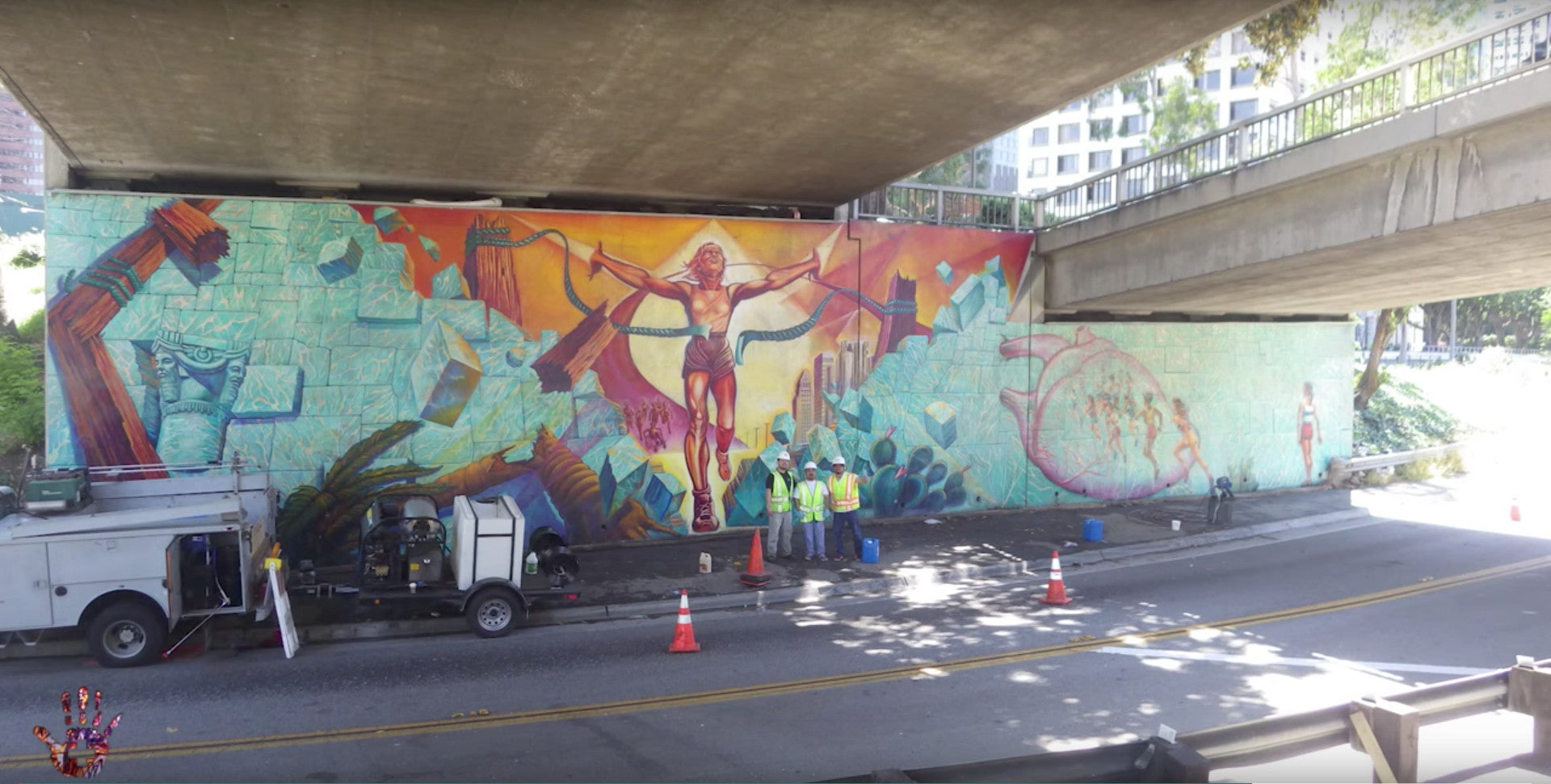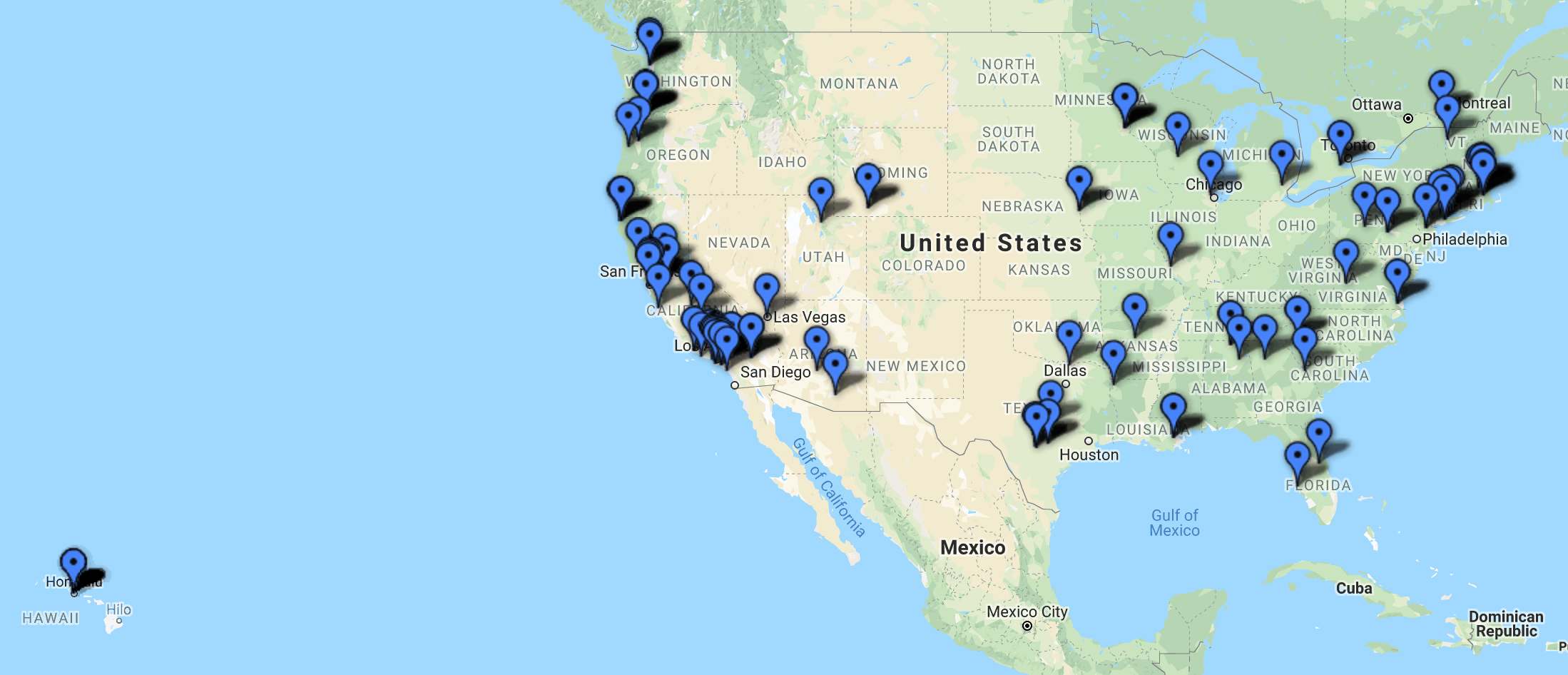 MuralShield™ Protects and Preserves
Artists across the US are choosing MuralShield™ to protect and preserve their artworks. From citywide mural programs and major artist commissions, to community-based school projects, we are here to advise and provide you with quality conservation-grade protective coatings.
Developed with over 40 years of experience in creating murals and public art, MuralShield is the best choice for ensuring the longevity and vibrancy of acrylic and aerosol artworks.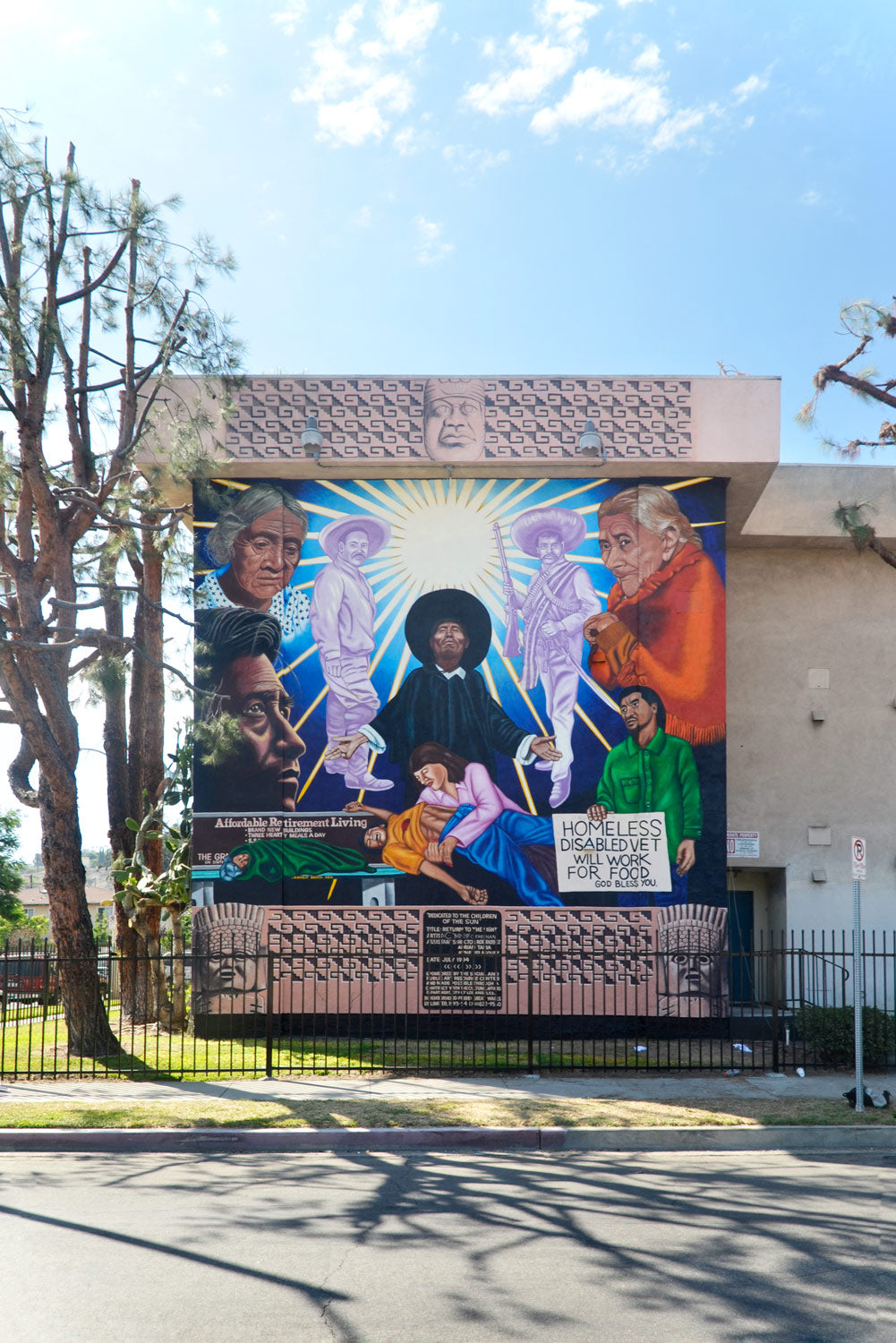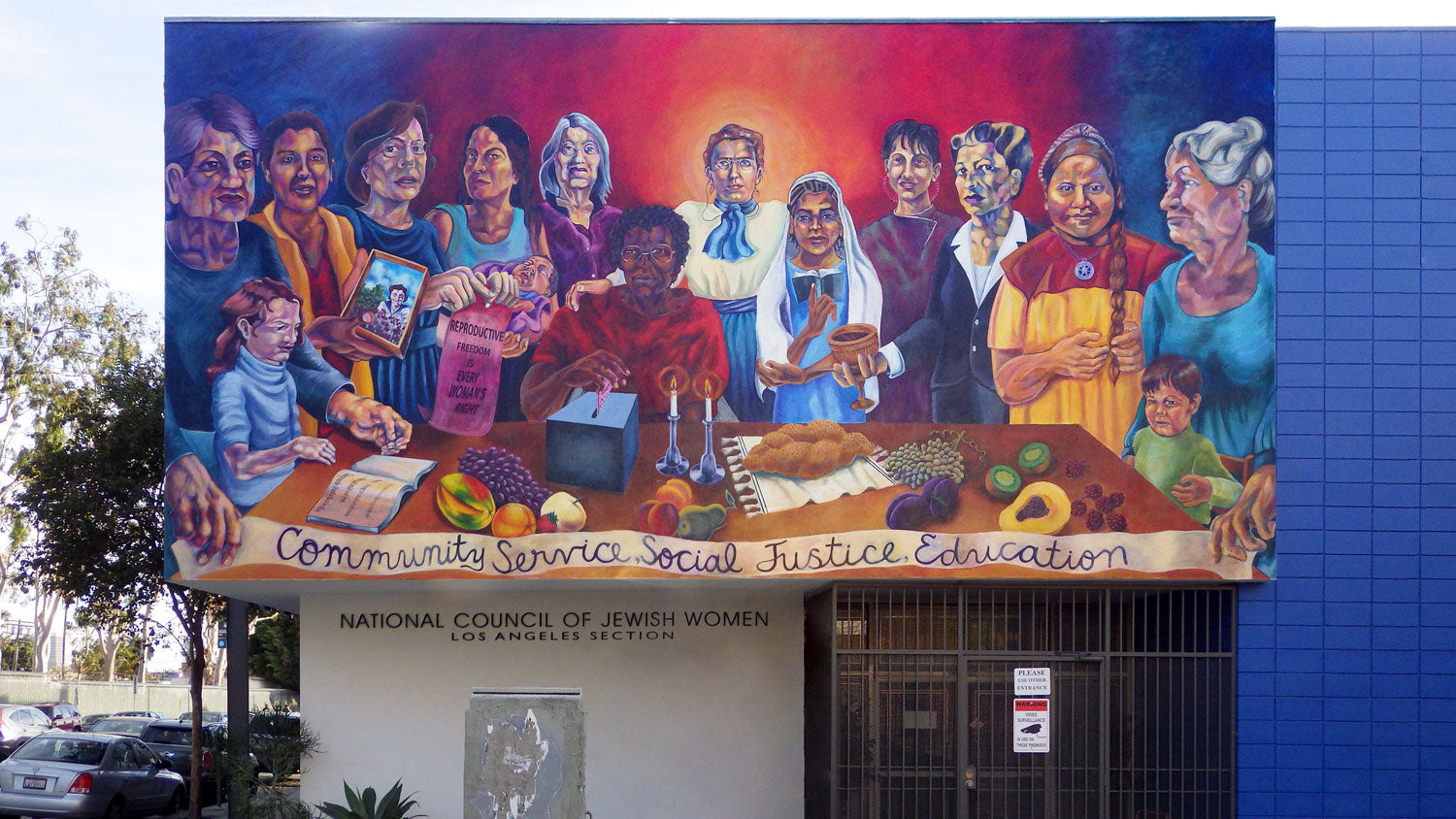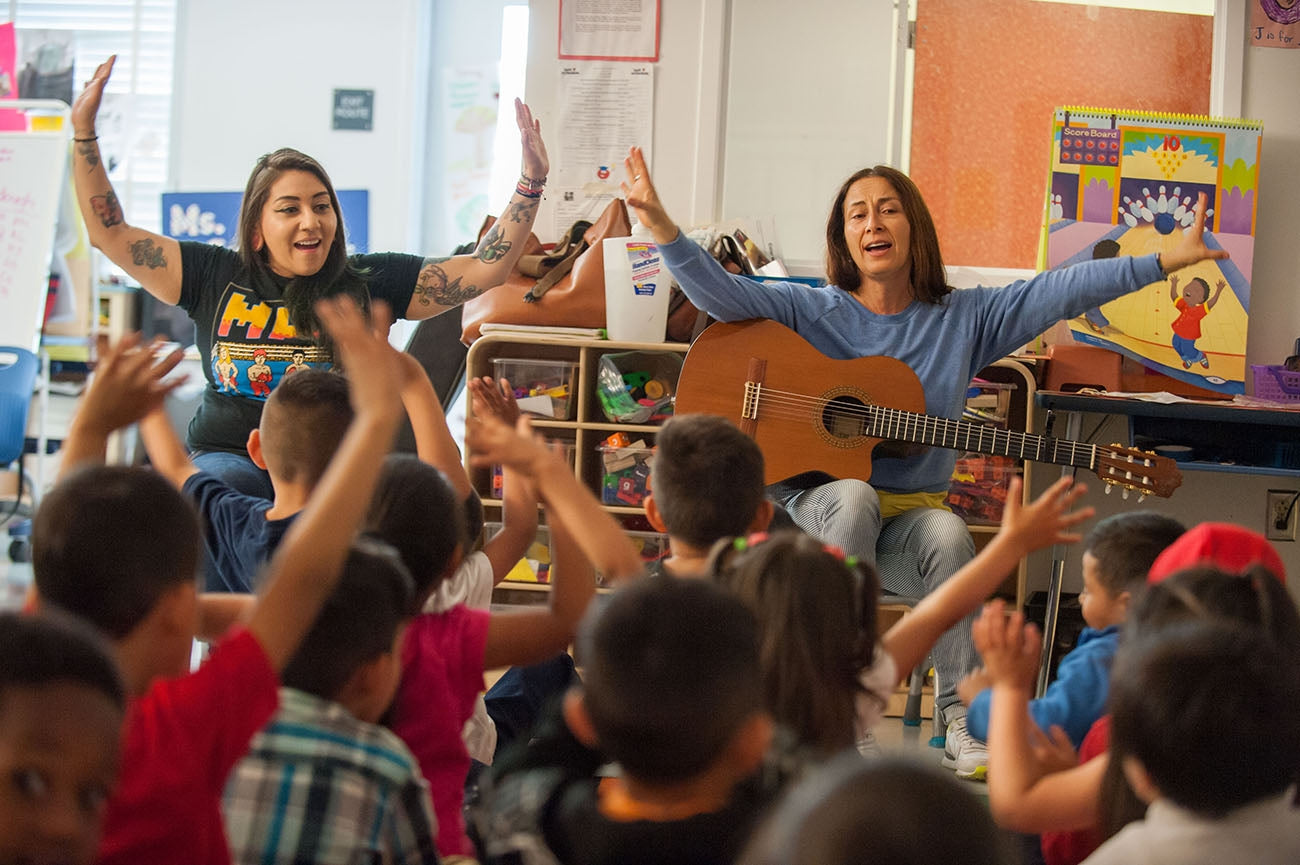 Supports Future Artists!
.
MuralShield™ products support SPARC's art education programs in Los Angeles public schools