A PRODUCT OF THE SOCIAL AND PUBLIC ART RESOURCE CENTER (SPARC), A NONPROFIT CORPORATION. All proceeds go to SPARC's Mural Rescue Program.
MuralShield™ is an anti-vandalism and preservation coating system that creates durable and highly maintainable murals. MuralShield™ is a two part system that consolidates, provides UV protection, and vandalism protection when used with Worlds Best Graffiti Coating (WBCG). Conserves, restores, and preserves acrylic and aerosol murals.
About MuralShield™ System
MuralShield™
MuralShield™ is a SPARC innovation designed for the conservation of fine art acrylic murals. It offers UV protection, consolidation, and weatherproofing. The film is flexible and completely clear, producing a luster finish with World's Best Graffiti Coating. Each gallon of the coating covers 200-300 sq. ft with 2 coats, depending on the surface of your wall–for example, stucco is more absorbent than slick concrete. Check out our MuralShield™ and World's Best Graffiti Coating Calculator.
MuralShield™ incorporates a blend of Ultraviolet Light Absorber and Hindered Amine Light Stabilizer to prolong the life of fugitive colors and delicate paint binders. Together, they offer broad spectral coverage against ultraviolet light-based deterioration, while trapping free radicals to prevent paint cracking and chalking.
Use MuralShield™ over existing murals to restore color and consolidate chalky pigments. You can also use MuralShield™ to prepare a painted or unpainted wall. 
MuralShield™ works as a consolidating protective barrier. It is a conservation grade coating that protects against environmental damage caused by UV light, corrosive chemicals, pollutants, and water damage.
With World's Best Graffiti Coating, MuralShield™ will protect acrylic and aerosol murals from many forms of vandalism, including spray paints, reflective traffic and house paints, extinguisher sprays, wheat paste, and oil-based materials. 
After applying MuralShield™ you must spray two or three coats of World's Best Graffiti Coating in order to fully protect mural from vandalism and/or the elements.

 
World's Best Graffiti Coating™
Once the MuralShield™ System is applied, vandalism can be quickly and easily removed using a hot water pressure washer alone, or by using our removers. The World's Best Graffiti Coating (WBGC) is then re-applied to the affected area before leaving.
WBGC is also ideal for delicate historic building surfaces which have incurred previous damage.
WBGC flexes with the ambient temperature and is durable and UV stable. The end result is a long lasting invisible protective barrier which behaves like a 'living' skin reinventing itself (almost daily) in the sun, rain and wind. One critical advantage of this, is that no water vapors are ever trapped, and consequently walls 'breathe' normally, with moisture allowed to pass during these times.
After 30 years of experience with 'coatings', we realized that this product was the most versatile, durable, and easily removed coating available.
WBGC contains zero VOCs and is biodegradable, non-toxic and virtually odorless, making it a pleasure to apply. Coverage is approximately 300 sq ft per gallon on porous surfaces (including 2 coats) or approx. 400 sq ft per gallon on hard impervious surfaces (2 coats).
World's Best Graffiti Coating works in conjunction with MuralShield™ by offering long lasting protection for murals and artworks. Contact SPARC for further details.
Our sacrificial coatings and vandalism removal chemicals are environmentally safe and contain no volatile organic compounds (VOCs). Always follow our Technical Data Sheets for safety instructions when handling chemicals. Use protective gear and be cautious when utilizing any chemicals.
How does MuralShield™ restore sun bleached murals?
MuralShield™ is a consolidant–not a coating! By chemically fusing paint layers we are able to provide pigments with protection against sun damage and vandalism. MuralShield™ is able to restore pigments back to their original vibrancy on weathered murals. Use MuralShield™ on murals with damaged binders where pigments cannot hold up to water washing. The following video demonstrates MuralShield's ability to restore 21 year old pigment to its original color.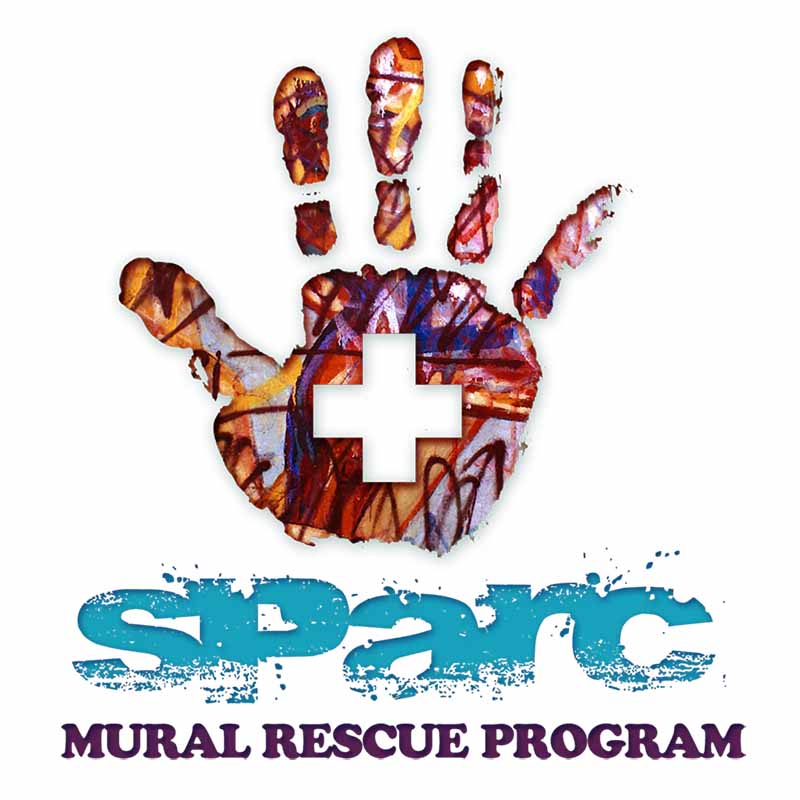 Mural Rescue Program
SPARC's MURAL RESCUE PROGRAM has been working to preserve, conserve, and restore murals (both painted and digital) that have been painted or printed on substrates and walls built in the public environment.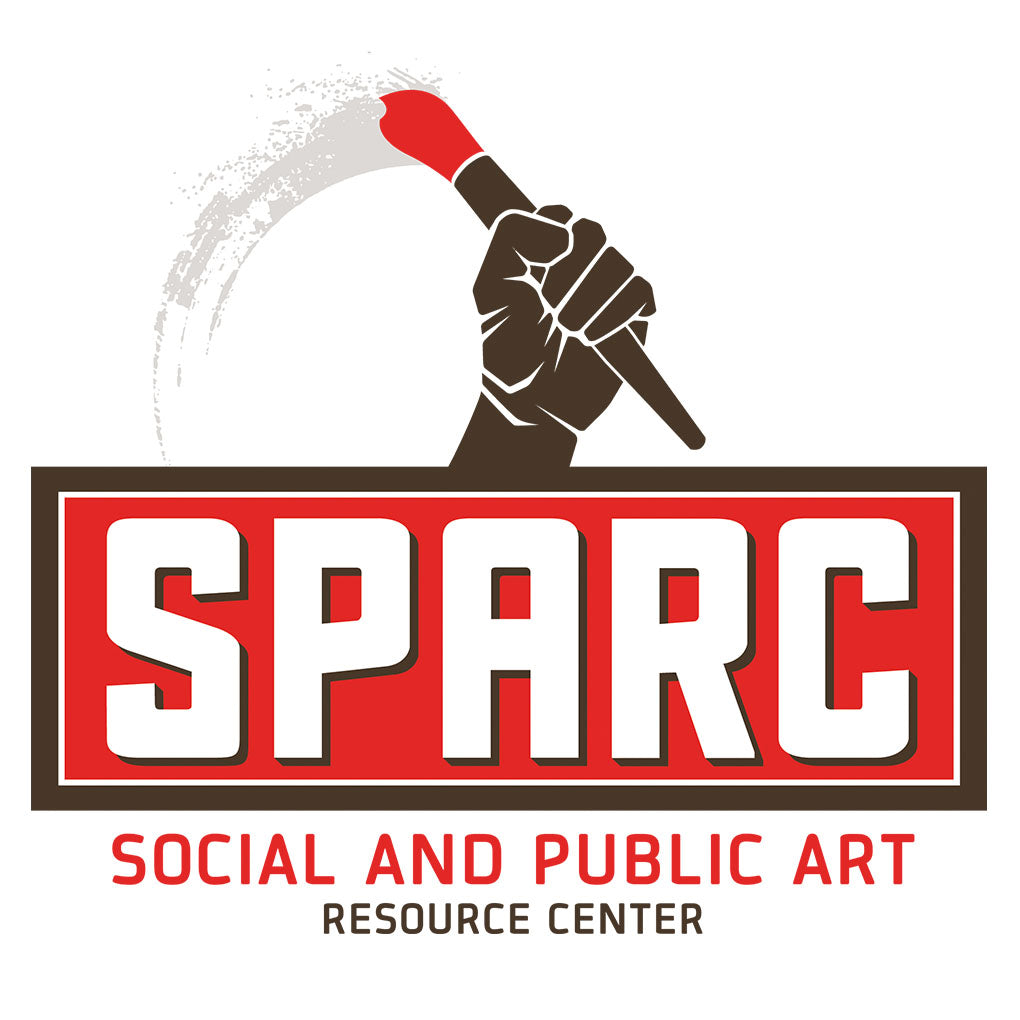 Social and Public Art Resource Center
SPARC's mission is to produce, preserve, and promote activist and socially relevant artwork; to devise and innovate excellent art pieces through participatory processes; and ultimately, to foster artistic collaborations that empower communities who face marginalization or discrimination.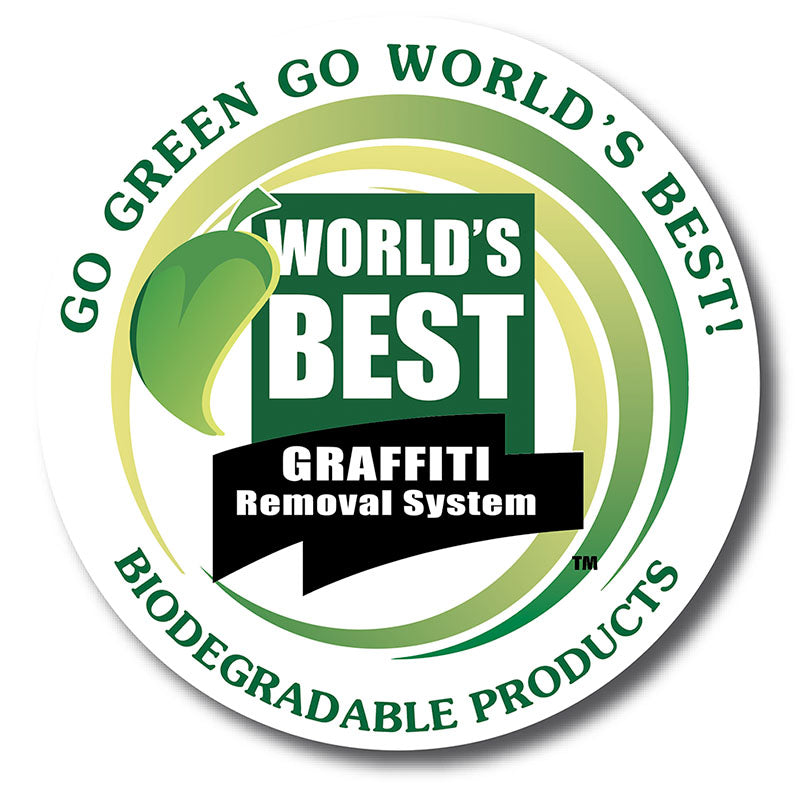 Urban Restoration Group was founded in 2006, in order to manufacture and distribute World's Best Graffiti Removal products in North America.
Subscribe to our newsletter
Promotions, new products and sales. Directly to your inbox.
Sign up to our mailing list